Loyal Subject Of The GREAT MAGA KING
The folks at
NerdWallet
have taken the inflation date from the Bureau of Labor and Statistics (BLS) and applied the math to real life. The result is a good encapsulation of checkbook economics and how the Biden economy is painful for the working class.
In total, Joe Biden's energy policy driven inflation has added $961/month to preexisting expenses. That's $11,532 a year just to retain the status quo standard of living.
If the average household spent $61,300 and inflation is adding $11,500 to the expense, that means we now have to spend
18.7% more
just to maintain the current standard of living. That average is in line with what we are seeing in the real world.
With most financial media being intentionally obtuse with the Biden economic impact upon Main Street, it is refreshing to see analysis that cuts to the heart of the matter. HatTip to ZeroHedge who provides a link to a great article outlining reality for blue and white-collar working families...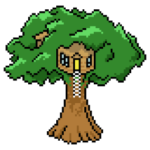 theconservativetreehouse.com
Build Back Better........better for who? Certainly not any of us working class slobs. We've still got over 2 years left of this guy. I don't think we'll make it.