"There's also a detailed process for declassification with rules laid out under executive order. Typically, if a president wants to declassify something, he checks with the agency in charge, which has broad say in whether the information becomes public, Gerstell said.

If documents are declassified, there's usually a painstaking process of blacking out what information still stays secret. "It's not a question of a concept being declassified, or boxes of documents. It's a word by word determination," he said.

The declassification order must be memorialized and any agencies that are affected have to be notified, Moss said. The individual documents then have to be re-marked to show they're no longer considered classified."

https://www.nbcwashington.com/news/...dent-declassify-and-how-does-it-work/3164522/
The official documents governing classification and declassification stem from executive orders. But even these executive orders aren't necessarily binding on the president. The president is not "obliged to follow any procedures other than those that he himself has prescribed," Aftergood said. "And he can change those."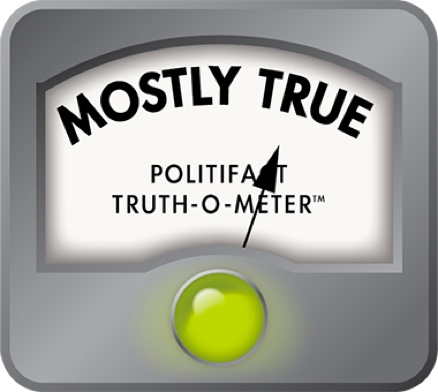 The blockbuster article in The Washington Post saying President Donald Trump had "revealed highly classified information

www.politifact.com
You are wrong