The president first voiced his frustration with the Supreme Court during his press conference in Spain, scolding them for their "outrageous behavior" by overturning Roe v. Wade and ruling in support of the Second Amendment.
During his press conference, the president also implicitly criticized the Senate for being unable to codify the right to abortion into federal law, urging them to break the filibuster rules protecting the minority party's ability to block legislation.
"If the filibuster gets in the way, it's like voting rights. We provide an exception," Biden said when asked about the Senate voting to protect the right to abortion federally.
The decision to break the filibuster would fundamentally change the character of the United States Senate, as it would not be limited to certain issues.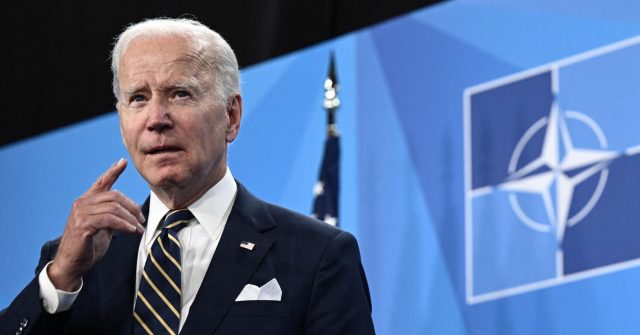 President Joe Biden made a pointed effort Thursday to criticize two branches of the American government during his trip to Europe.
www.breitbart.com
Remember when politics stopped at the waters edge?
Not with Brandon and his democrat freak show.
FJB-Let's go Brandon