In Wake of PA Bridge Collapse, Look Where $4.2 Billion of the Road Repair Fund Was Found
When a bridge in Pittsburgh collapsed Friday, Democrats used it as an illustration of why the Biden administration's infrastructure plan was a great investment in vital roads and bridges.
But behind the scenes for many years, Pennsylvania Democrat leaders siphoned money away from a fund that was supposed to be doing just that.
On Friday, the Forbes Avenue bridge over Fern Hollow Creek and Tranquil Trail in Pittsburgh collapsed.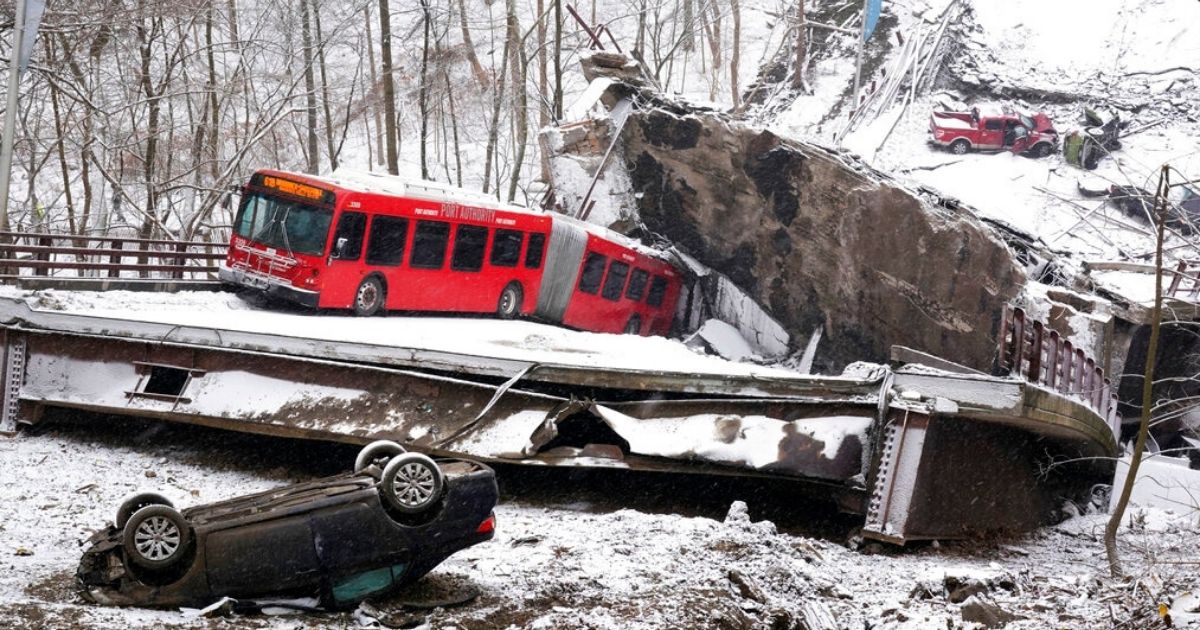 For years prior to Friday's bridge collapse, Pennsylvania officials siphoned money out of a fund that was designed to fix roads and bridges.

www.westernjournal.com
But according to a 2019 report from WHYY-TV, a Public Broadcasting Service station, Pennsylvania state leaders had dipped into a fund for roads and bridges to the tune of about $4.2 billion over the six previous years.
The money mostly came from the state's gas tax and was used to fund Pennsylvania State Police operations.
"There's an inherent deal," then-Auditor General Eugene DePasquale said in that report. "You're going to have this high gas tax, but it's going to go to fund roads and bridges. And now when they find out it's not happening, I think that gets people upset."
"There's a whopping 57.6 cents of state tax added to each gallon of gas sold in Pennsylvania," DePasquale said at the time, according to CNHI News.