Look for YRCW execs to dust off this old graphic from 5 years ago! Let's hope Ernie can cut a better deal than Tyson did!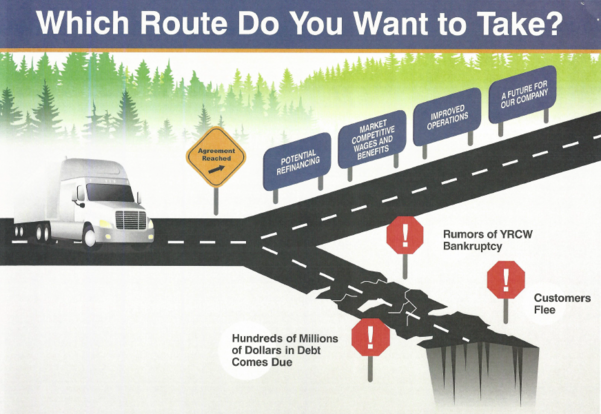 A graphic from YRC Worldwide Inc.'s document distributed at the Nov. 5 meeting between the company and its labor union demonstrates the International Brotherhood of Teamsters are facing a choice between driving the company down a road to the future or down a road off a cliff.
https://www.bizjournals.com/kansascity/news/2013/11/11/yrc-to-teamsters-make-a-deal-or-else.html
Tyson Johnson

"Thanks for not forgetting about me Brothers and Sisters!"



Ernie Soehl
"Was there ever any doubt about me getting you the BEST CONTRACT
EVER?!"
Last edited: